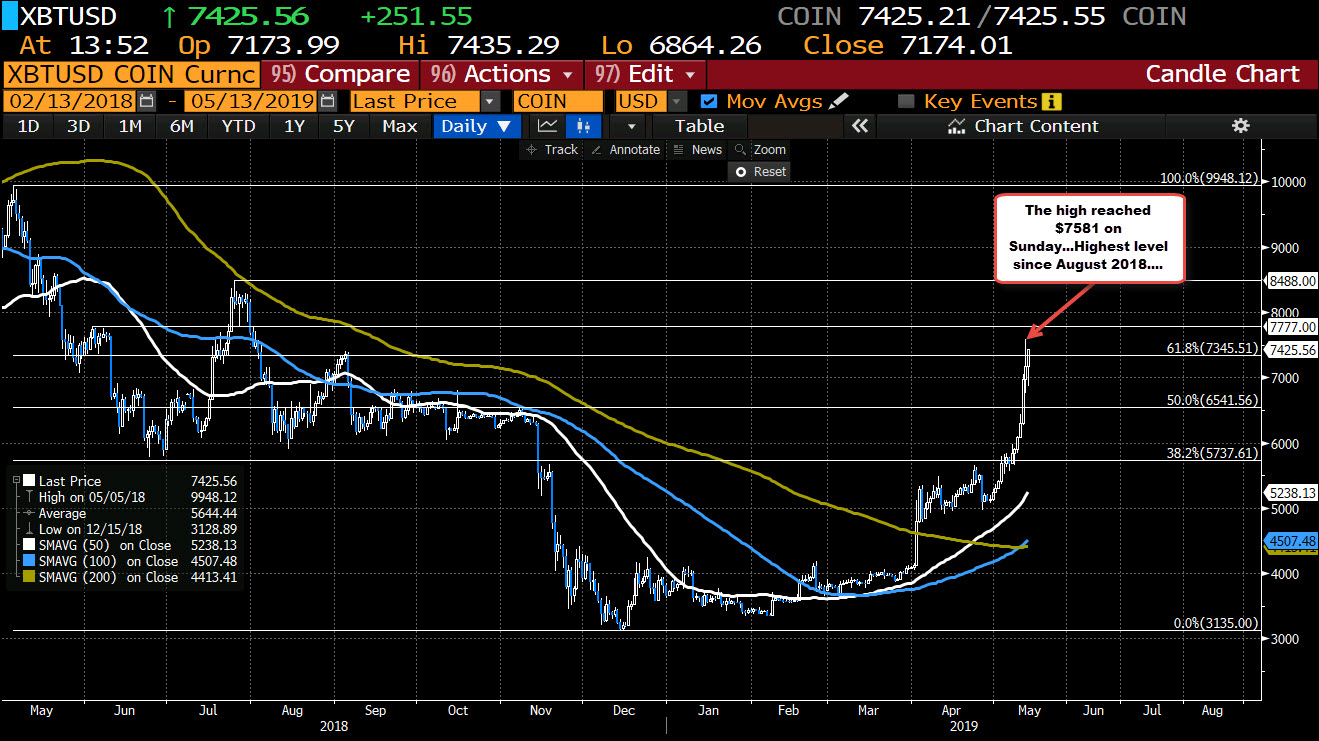 Double digit gains last week.  
Over the weekend (bitcoin trades 24/7) the price continued the run higher (using Coinbase as the price proxy).  The price closed on Friday at 6969.69 (if you can believe that one) on Coinbase. It moved up to high of $7044 on Saturday, and up to $7581 on Sunday, before coming off. That was the highest level since August 2018.  
Today the range is $6864.26. The high is $7435.29.    We currently trade at $7406.  Watch the 7345.51 (61.8%) as a potentail support level now.  
Drilling to the hourly chart below, the correction off the Sunday high corrected a little more than 38.2%. The low today, held ahead of that level at 6846.26 (low was $6864).  The lows today also found buyers against a trend line as well (see green circles in the chart below).  That trend line is down at $7037 currently (and moving higher).  Stay above that trend line, keeps the buyers in control.