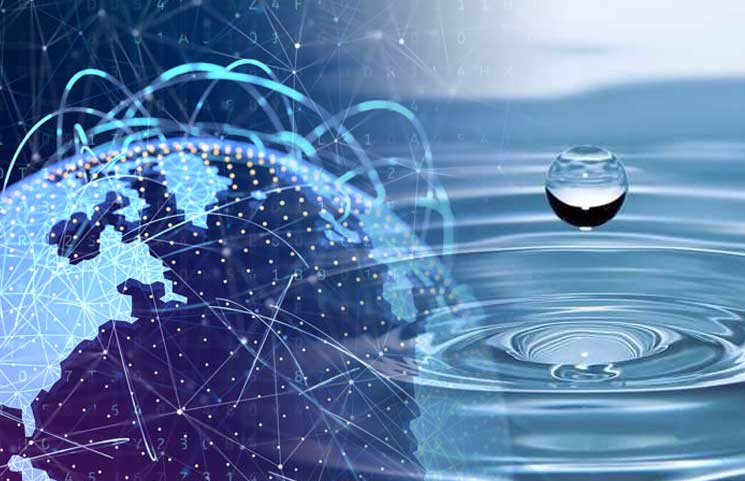 The Pacific Institute in Colorado is now to dip its hands into a few water-related endeavors, with the help of blockchain technology.
A Bill 184 now has asked that the Institute consider the setting up of water banks or storages, water rights database management and also general administration. This is expected to begin as soon as it receives the funds it hopes to get.
Water Management In California
Just like Colorado, the western state of California is now looking at possible ways to use blockchain in the management of water rights.
Water management in the state has always been a bit of a problem especially as the state recently faced a biting water scarcity problem. Consequently, the situation in California might make this a bit different from that in Colorado.
The implementation of the blockchain, it is expected, might not sit well with many of the corporate organizations and maybe even the government. This is because the percentage of water used by some of these organizations is considerably so large that its people's supply might be significantly reduced.
Using blockchain will mean that water is more equitably distributed; definitely reducing how much water these organizations have access to.
Possible Solutions To Water Shortages
A non-profit organization called The Freshwater Trust has now initiated a partnership with IBM and SweetSense, a firm that produces remote sensors. This collaboration hopes to use blockchain technology to create sensors from SweetSense to be put in water pumps in rivers for monitoring.
These IoT sensors will be used by technical professionals to measure the volumes and usage of water in real time. This will be deployed at the Sacramento San Joaquin River Delta. According to Alex Johnson who is The Freshwater Trust's fund director,
"California is huge for American agriculture, but it's heavily groundwater dependent. There are some basins in the central valley that have been so depleted over the last couple decades that they are 20 feet lower in elevation."
Using Hyperledger Blockchain
The collaborative effort between the three firms intends to use the Hyperledger blockchain. This is technology that is hosted by Ripple, Stellar, the Linux Foundation and also Ethereum and will be employed for all water management experiments.
The preference for blockchain companies comes because these companies can handle the research because of all the funds they have raised.
Today's Top Crypto Coin Price Predictions: Bitcoin (BTC), Ethereum (ETH), Litecoin (LTC) and EOS Forecast