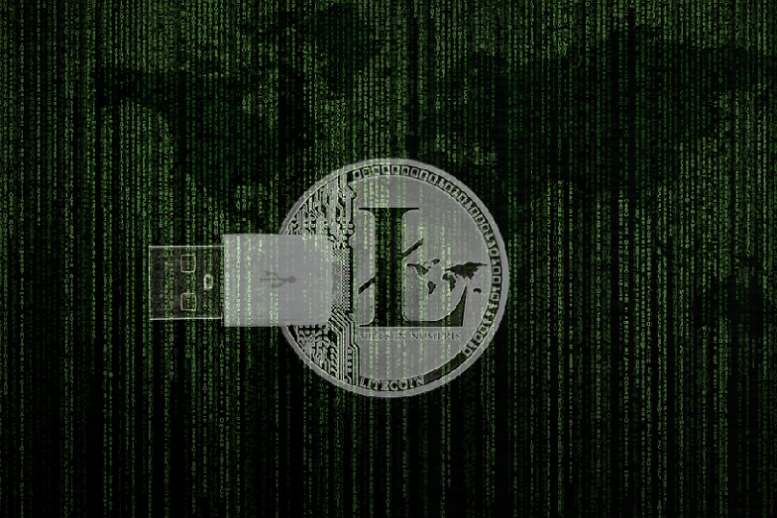 A payment processing solutions provider, iPayment Inc., is opening the door to even more Litecoin (LTC) payments.
iPayment has partnered with Aliant Payment Systems Inc., a digital payment provider that is a leader in cryptocurrency processing. With the help of Aliant, iPayment will be able to bring crypto payments to its many merchants and channel partners.
Interested merchants and sellers who use iPayment will soon be able to accept Litecoin (LTC) payments. iPayment has under its wings more than 137,000 small and medium businesses, which opens the door to thousands of customers that may soon be able to pay with Litecoin.
In addition to Litecoin (LTC) payments, iPayment merchants will also be able to accept Bitcoin (BTC).
iPayment adds cryptocurrency acceptance through its new partnership with @AliantPayment. iPayment customers can now accept digital currencies like @litecoin and @Bitcoin. Read the full article here: https://t.co/9rZpzEi4pe pic.twitter.com/0fU9OkKW9y

— iPayment Inc. (@iPayment_Inc) May 23, 2018
Charlie Lee, naturally, was thrilled about the step:
I'm excited to see @iPayment_Inc team up with @AliantPayment and open up Litecoin and Bitcoin payments to over 137,000 businesses! 🚀 #PayWithLitecoin https://t.co/YWU5fg16Gr

— Charlie Lee [LTC⚡] (@SatoshiLite) May 23, 2018
As were Litecoin fans:
More $LTC $BTC #Crypto payment acceptance with merchants are exactly what is required to balance out with banks and governments trying to consolidate the power and use it against us.

— Hiolux Technology Ltd (@HioluxTech) May 24, 2018
>> Pay With Litecoin: Here's What You Can Buy with Litecoin
Litecoin (LTC)
Litecoin (LTC) is currently selling for $122.18, which puts the coin up 2.58% in the past 24 hours.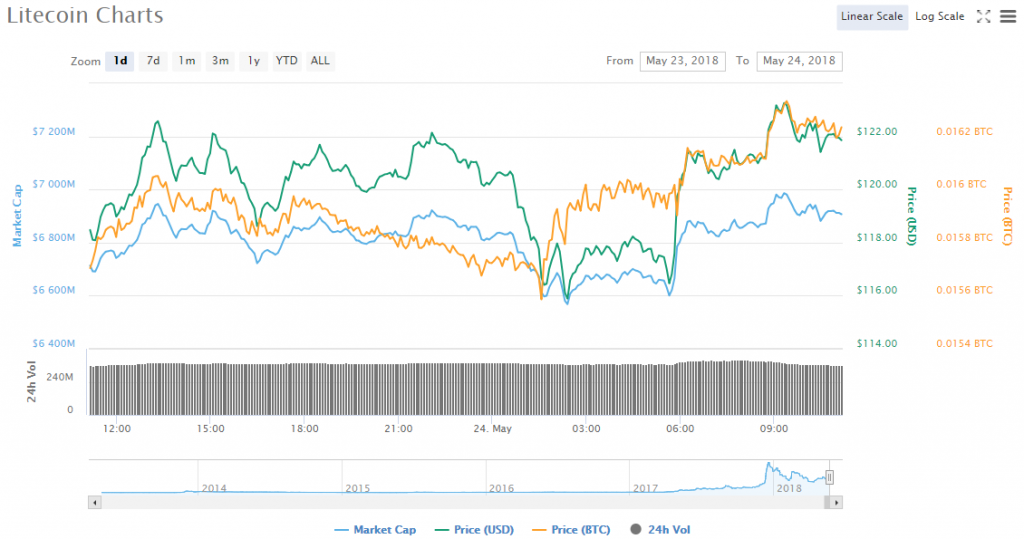 Litecoin's growth is likely due to general market upswing, as many coins are up right now. The iPayment news may also be helping Litecoin's growth at the moment, but this is likely an indirect effect.
>> It's Official: Abra Now Accepts Litecoin (LTC) Deposits and Withdrawals
Featured image: WorldSpectrum via Pixabay
http://platform.twitter.com/widgets.js