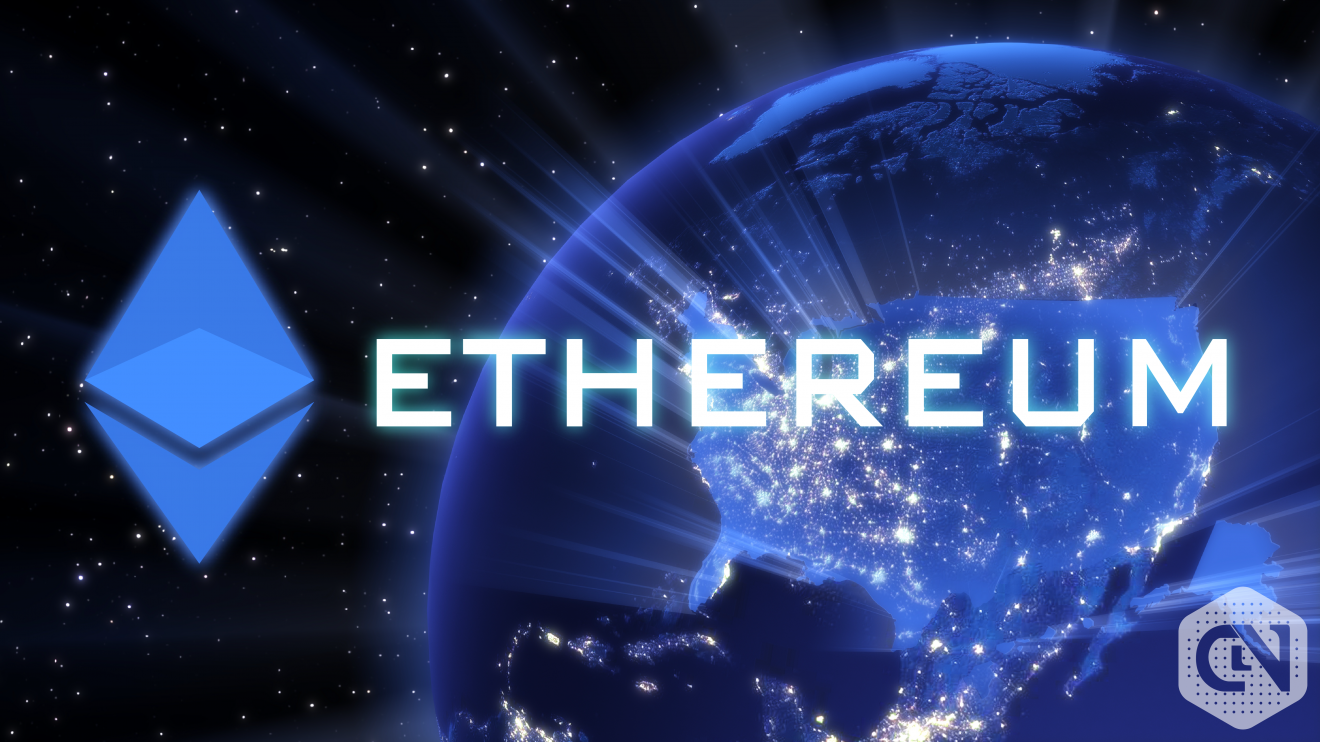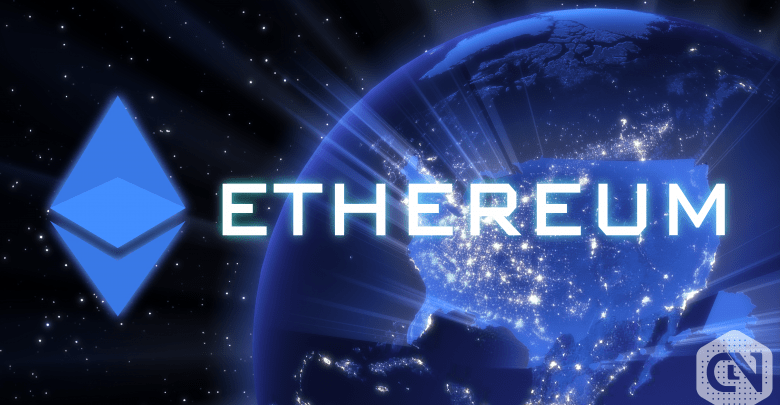 Ethereum launches it 2.0 version promising new & advanced features
Ethereum reports continuous surge, connects with the communities through a hackathon
Ethereum is the blockchain based decentralized smart contracts platform developed in 2013 by Vitalik Buterin. Henceforth, the platform has been used by many developers globally to launch their crypto coins in the market. Ethereum has been maintaining a worldwide reputation for enabling mass adoption of blockchain and recently launched its 2.0 version with advanced features and state of the art technology. The team is organizing hackathon across the world to increase the awareness of crypto coins and drive mass acceptance.
Current Statistics: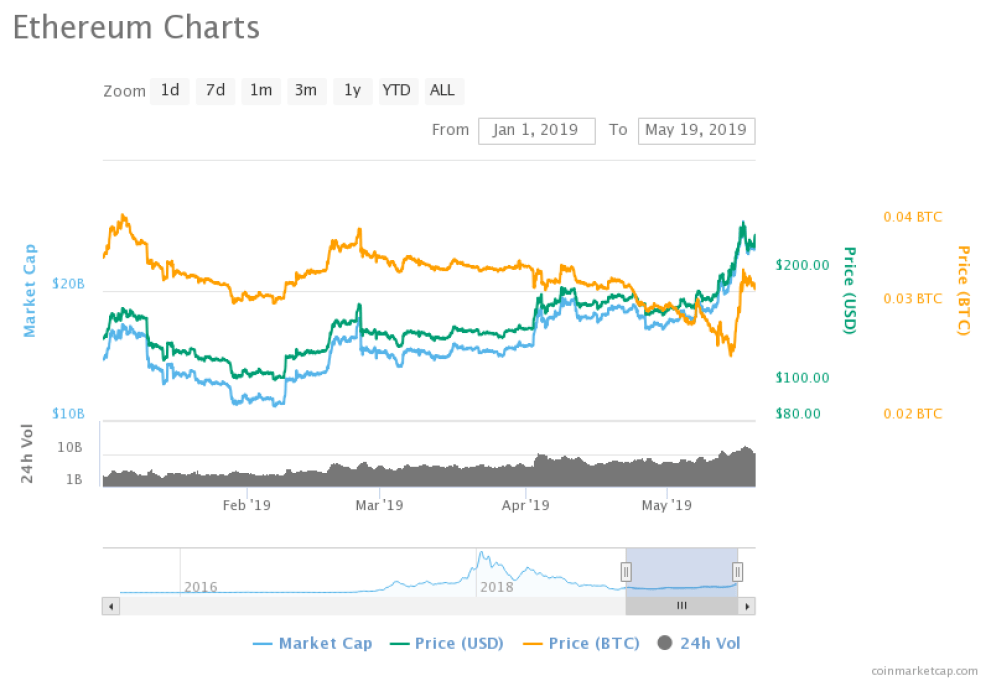 Ethereum is ranked 2nd in the global cryptocurrencies list by the CoinMarketCap
The ROI of the coin is now 8,832.94%
The circulating supply is now 106,128,926 ETH, and it is the same as the total supply
As on May 19, 2019, at 09:44:02 UTC, the market cap of the coin is noted at 26,722,603,374 USD
The price of the coin is now 251.80 USD and 0.03184208 BTC
The 24 h volume has reached 11,666,275,521 USD
Comparison:
In the last 30 days, the price of ETH coin moved between 275.39 USD and 152.09 USD. The lowest became 183.65 USD in the past 7 days while the highest price remained the same. There has been an upward trend of over 48% in the coin value within one month. As on April 22, 2019, at 05:34:01 UTC, the market cap of the coin was 17,969,745,873 USD. The price was recorded at 169.92 USD and 0.03212705 BTC, and the 24 h volume was 5,964,094,542 USD.
Ethereum Price Prediction till 2020:
The value of the ETH coin moved between the range of 133 USD and 170 USD since the beginning of 2019 till April post which it has shown a steep upward movement. ETH is now trading at almost 2X value than the beginning of the year, and the prices are soaring higher. The coin has responded positively to the Bitcoin price surge. Ethereum can cross its all-time high value in the second half of the year, and the price of each ETH coin can rise as high as 1500 USD. In the next 2 years, Ethereum (ETH) can reach up to 5000 USD.
Conclusion:
Ethereum is best suited for long term investment as the currency can bring huge dividends in the future and is listed on all major ICO exchanges. Additionally, the team of Ethereum is promoting ETH worldwide through events like a hackathon, which keeps the buzz alive.