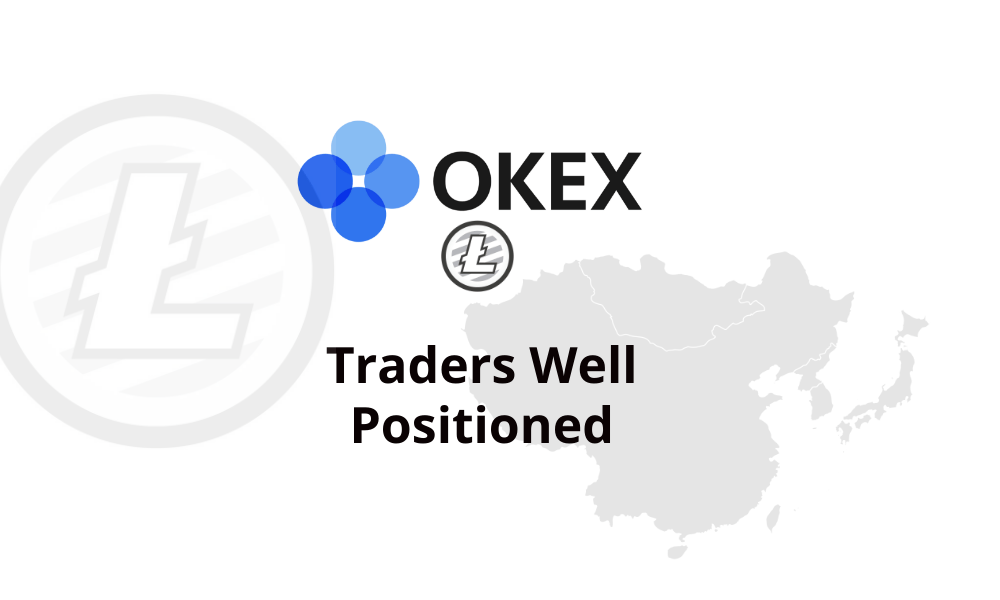 What the cryptosphere needed was time and they had it.
Litecoin
, like the pioneering digital asset, is founded on the principles of innovation, decentralization and is global. The resulting value proposition means it has use and as a silver to Bitcoin which is
gold
, the asset is coveted by users from all over the world.
As a result, and quite expectedly, Litecoin, according to the words of the co-founder Charlie Lee is listed in almost all crypto exchanges across the globe. Of the many, OkEx is one of them. However, there is more than it meets the eye.
OkEx is not only liquid but in literal sense, quite a trail blazer. It is offering their customers perpetual swaps opening up doors for more investment and for savvy traders, a wriggling ground to squeeze more profits from the markets. This is so because with this feature, traders can enter the market with leverage.
Advantages of OkEx Litecoin Perpetual Swaps
But what in essence is a perpetual swap that OkEx is pioneering and padding the Litecoin's market depth? According to OkEx, the perpetual swap is a tailored instrument, a work of research and a timeless contract that is designed whilst taking into account market fairness while mitigating societal loss just in case it doesn't work out.
OkEx perpetual swap is more convenient as "it saves your time from rolling over your contracts regularly" while at the same time there is more flexibility to utilize funds as "profit and loss are realized and settled twice a day, allowing you to leave the game and allocate your fund for other uses almost any time you desire."
At the same time, the provision to trade with leverage offers highly multiplied gain potentially. All this is done via an exchange that is reputable, liquid with desirable trade volumes and acceptable trading fees.
Litecoin Halving
Announced early this year, the roll out of this product is heaven sent. Note that the underlying asset in Litecoin is up five folds after bottoming up from $22 in mid-December.
At the back of resurgent Bitcoin and development as the announcement of MimbleWimble and possible incorporation of Confidential Transactions, Litecoin flourished, shaking off sellers and cementing itself as one of the top performers in Q1 2019.
All the same, the trading and investor community has their eyes on August 2019 halving. Scheduled to execute every after 840,000 blocks, this is the second halving that will see miner rewards slashed from 25 LTCs to 12.5 LTCs. That expectation of scarcity could be the reason why there is interest around Litecoin as a desirable investment asset whose daily emission will drop by half leading to a upside pricing as market supply-demand dynamics fairly price the asset.