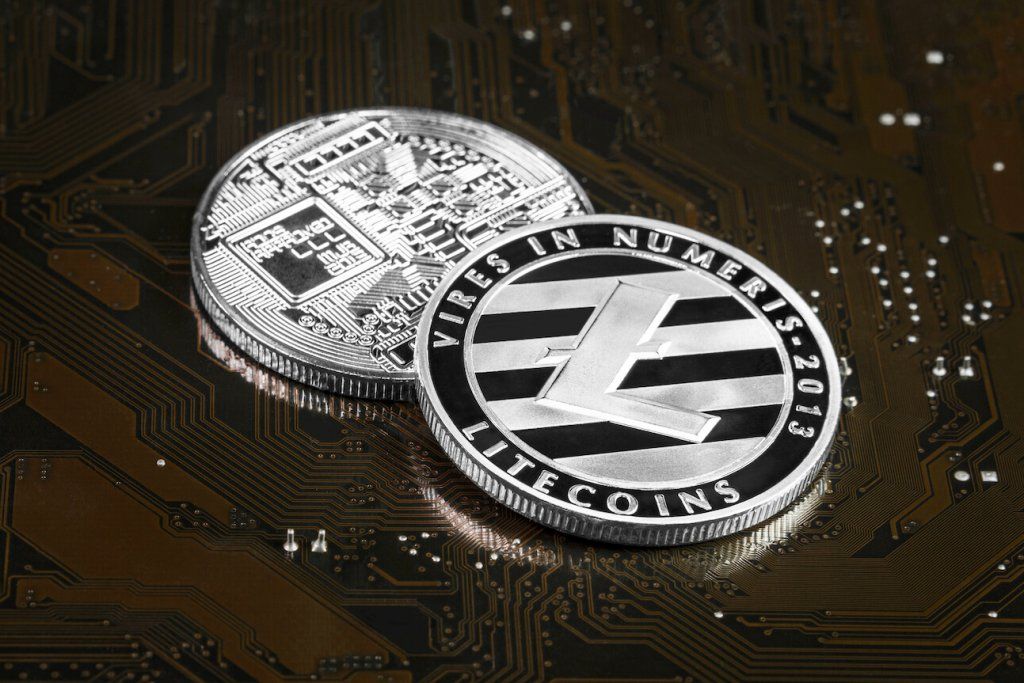 Litecoin, a cryptocurrency that's designed to be quicker and cheaper to transfer than Bitcoin, is growing in popularity among investors.
Launched in 2011 by former Google employee Charlie Lee, the peer-to-peer currency aims to be a "lighter" version of Bitcoin that is more convenient to exchange. In addition to being flexible, Litecoin has remained a top performer over the past eight years while other coins have failed.
If you're interested in learning how to buy Litecoin, read on to discover how. Your first step is to get a Litecoin wallet. You'll then need to find an exchange that sells the coin.
Getting a Litecoin wallet
Before you buy Litecoin, you'll need a secure wallet in which to store your funds. Your main two options are a hardware wallet or a software wallet.
Hardware wallets are physical devices that enable you to store your crypto offline. They're considered the most secure way to store your cryptocurrency, but they can be expensive. Examples of hardware wallets include the Ledger Nano S and Trezor One.
A software wallet lets you store coins on your computer. It's also free, which makes it a good option for people dipping their toes into cryptocurrency trading. Examples include Jaxx and Exodus.
You can also store some of your Litecoin in the wallet attached to your account on a cryptocurrency exchange. This enables you to quickly access the Litecoin that you plan to trade. However, this is not considered a good long-term storage solution because the wallet belongs to the exchange and you're at greater risk of hackers stealing your coins.
Finding an exchange
There are a range of cryptocurrency exchanges that enable you to buy Litecoin using various different payment methods, including:
BC Bitcoin: a UK-based cryptocurrency broker that buys and sells more than 100 cryptocurrencies. It allows bank transfer, SWIFT, SEPA, and wire transfer payment methods.
Bitpanda: a European cryptocurrency broker which lets users pay in EUR, GBP, CHF, and USD using a range of payment methods, such as credit card, debit card, SEPA, and Skrill.
Coinbase: a US-based cryptocurrency exchange which accepts payments via credit or debit card from buyers in over 30 countries around the world.
Coinmama: launched in 2013, Coinmama accepts payments via credit or debit card from users from most countries around the world. Coins are sent instantly once you've completed the buying process.
eToro: a social investment platform that lets you buy cryptocurrencies directly or trade against their prices using contracts for difference (CFD). It accepts credit and debit card payments as well as Neteller, PayPal, and WebMoney. eToro is regulated by the Financial Conduct Authority (FCA).
Buying Litecoin through an exchange
Learning how to buy Litecoin through an exchange is fairly simple. Let's take Coinbase as an example. You first need to create an account and verify your identity. You'll need to submit photo ID so Coinbase can be certain it's really you. You can then start buying Litecoin from just £25 by transferring money from your credit card, debit card, or bank account.
To make a deposit from your bank account, you'll need to pre-fund your Coinbase account and wait for the bank transfer to complete. If you use a 3D Secure credit or debit card, purchases will be instant.
Other ways to buy Litecoin
As well as buying Litecoin online, you can also buy Litecoin in person with cash. Coinmama lets you pay with cash over the counter at a Western Union, while Cryptex24 enables you to pay with cash at a money transfer service.
Instead of buying Litecoin directly, you could first buy Bitcoin through a peer-to-peer exchange such as LocalBitcoins.com and then trade your Bitcoin for Litecoin on an exchange. The advantage of peer-to-peer exchanges is you don't have to complete a lengthy identity verification check.
Other options for obtaining Litecoin include trading other altcoins for Litecoin, mining Litecoin, and accepting Litecoin as payment for goods and services.
Litecoin's future
The growing popularity of Litecoin, together with its positive price predictions, is likely to see even more exchanges add Litecoin in the near future. This will open up further choice for Litecoin investors, traders, and enthusiasts.
For more news, technical analysis, and cryptocurrency guides, click here.
The post How to buy Litecoin appeared first on Coin Rivet.