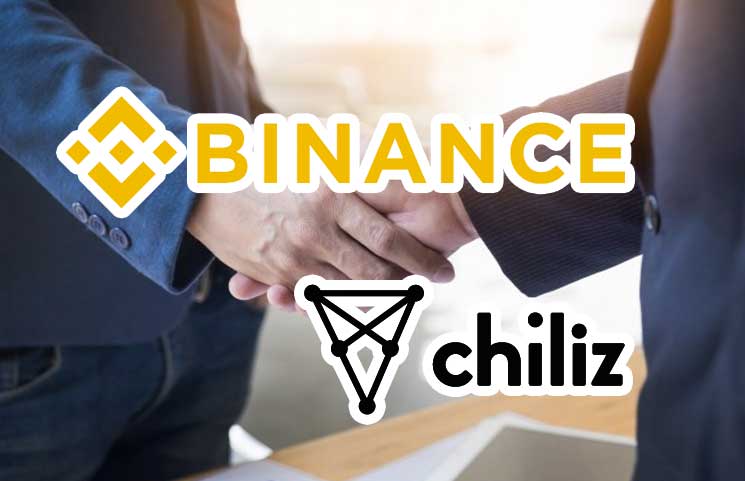 The sports blockchain venture Chiliz announced a new partnership with Binance Chain, the new blockchain network created by the cryptocurrency exchange Binance. The information was announced by the company in a recent press release.
Binance Chain Has A New Company Working On Top Of It
Chiliz (CHZ) is a digital currency that is currently powering the tokenized fan engagement platform. At the same time, it has a blockchain-based mobile application that is called Socios.com. The firm has already partnered with Paris Saint-Germain and also Juventus. These two companies want to use the platform in order to launch new fan tokens for their supporters. Additionally, individuals purchasing these coins will be able to vote in club polls and be rewarded.
This is not the first time that Binance backs the company. The CEO of both platforms, Alex Dreyfus, explained that this integration with Binance's blockchain will increase the access to the liquidity pool that Socios.com needs. He has also mentioned that they have an audience of 3.5 billion individuals globally, which could be very positive for blockchain technology to reach a larger audience.
Changpeng Zhao commented about it:
"Sports is the perfect vehicle through which to educate mass consumers about the potential and the utility of blockchain technology."
The integration with Chiliz is also going to be improving Chiliz services such as "instant payments, prepaid gift cards, and microtransactions." At the same time, with the tokens for sports clubs could eventually be issued on the Binance Chain in the future.
Back in 2018, the firm was able to gather $66 million from investors in a private sale. Now, they are working in order to be able to move from ERC20 to BEP2 tokens, the standard for the Binance Chain. ERC20 tokens are based on the Ethereum (ETH) blockchain.
The Binance Chain was created by the cryptocurrency exchange and it was launched in April alongside the Binance Decentralized Exchange (DEX). Binance is one of the largest and most popular exchanges in the crypto space with different initiatives more than just offering trading services to users.