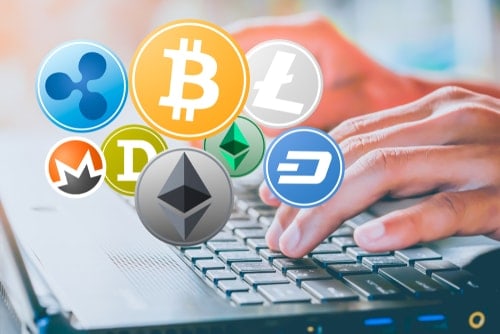 Bitcoin
The price raised quickly this week to resistance levels at around $9,000. On Bitstamp, the price went up to $8,939. The support is around $8,600 and it holds. Meanwhile, technical analysis reveals support at $8,200. The upward trend is already clear, but it's still questionable what will be the peak of this wave. It's also important to note that correction is likely to be around the corner. Support for the MA50 hasn't been tested since it crossed the MA200.
Ethereum
Against the USD, we saw another attempt to break through the resistance of $280. It seems that during the last 24 hours, support held at around $230 and the demand was at the $250 levels. It can be estimated that there will be support in this range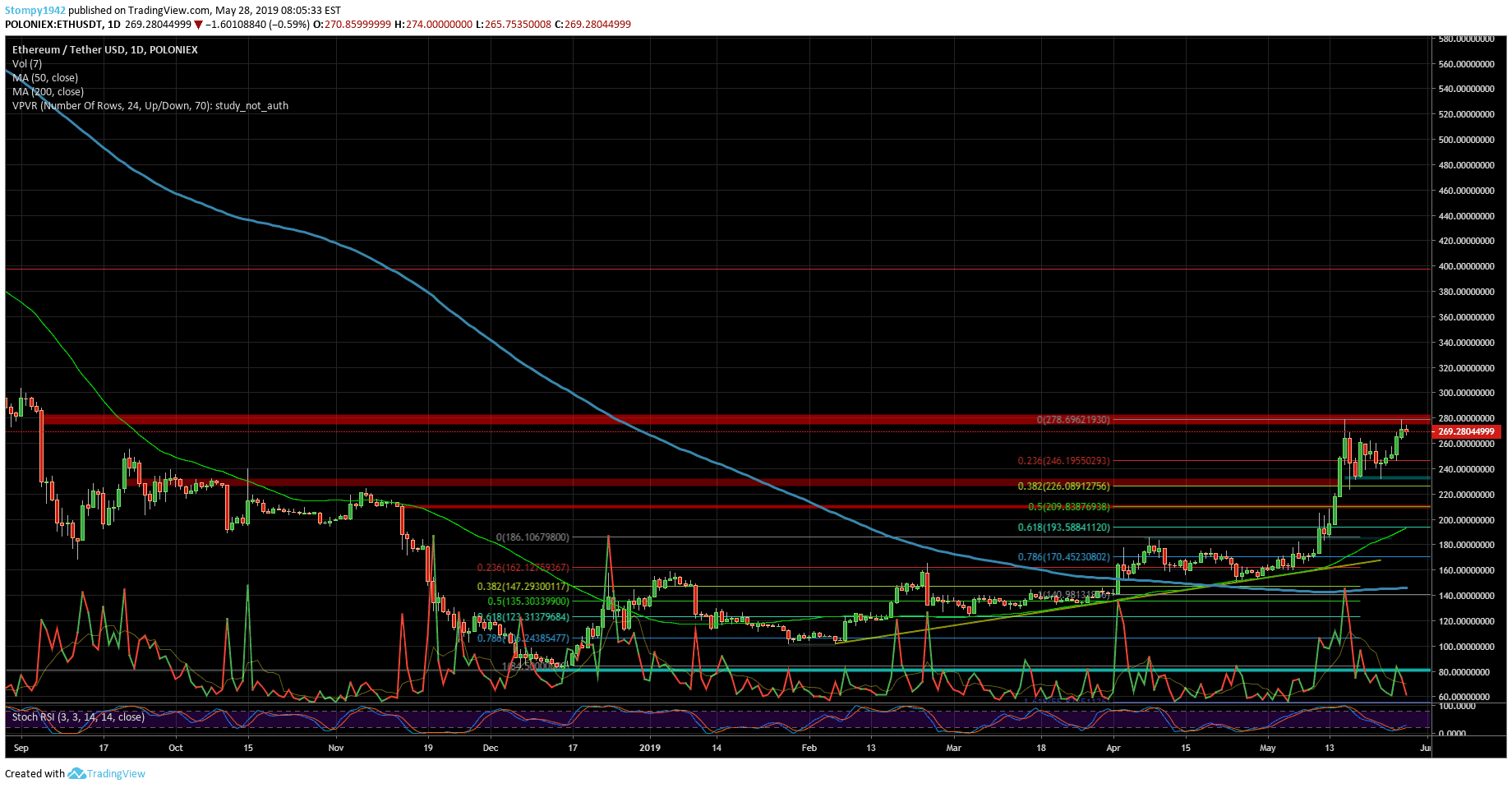 Against BTC, despite the sharp rise last week, the trend is somewhat mixed. Support is tested at around 0.03BTC which sits on the 50MA. Resistance is at around 0.0325BTC and around the 200MA.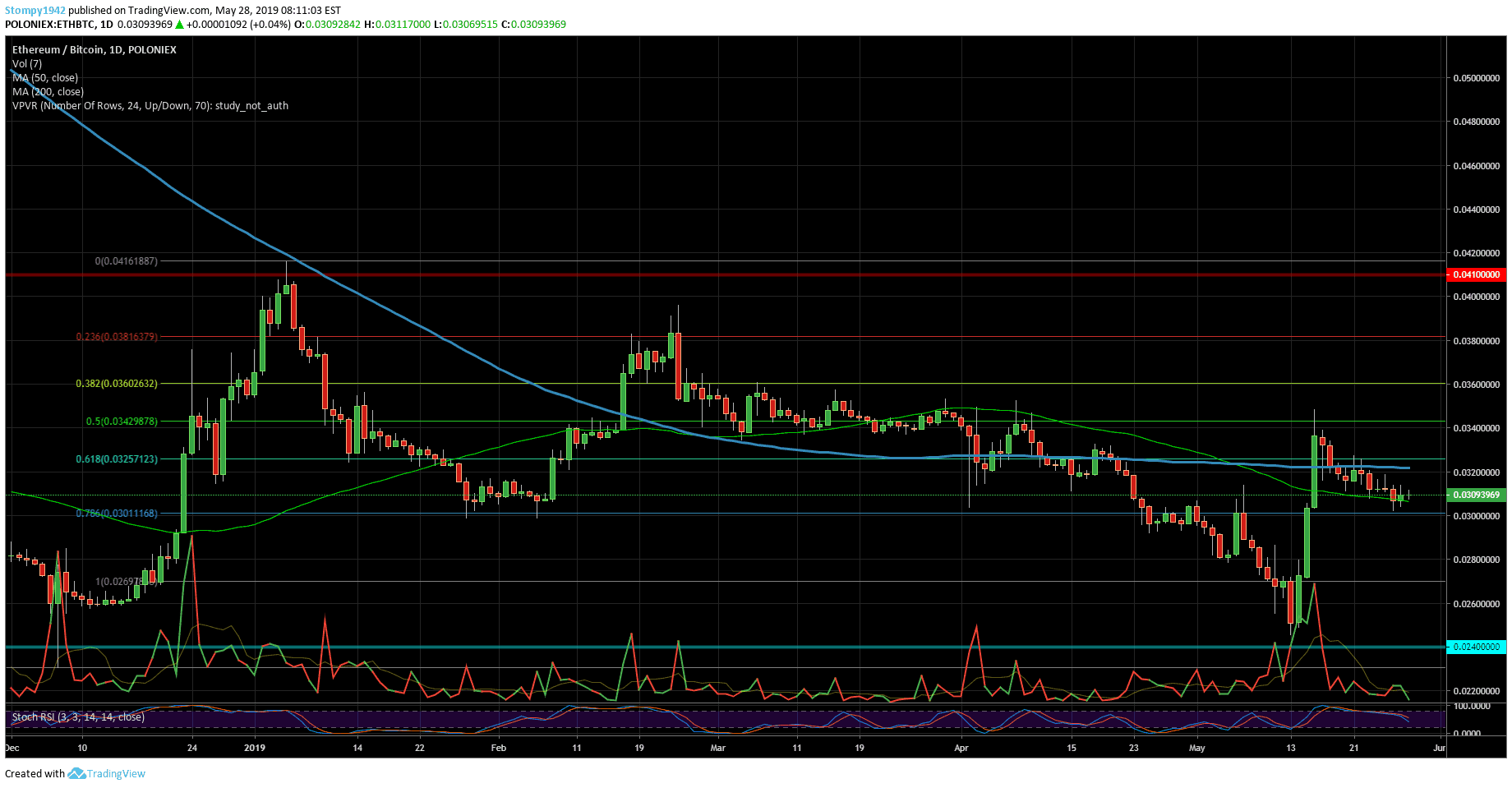 EOS
Against the dollar, we see similarities to the technical behavior of Bitcoin. Resistance in this range is estimated to be at around $9, frome where the price fell in July 2018. Support is being built around the $7 level in this range.
Against BTC, support in this range is built around 0.00083BTC. Resistance is placed at 0.00094BTC. Technically, from February until today it seems that the graph managed to complete an attempt to break up and corrected to get approval for the floor found at around 0.0007BTC.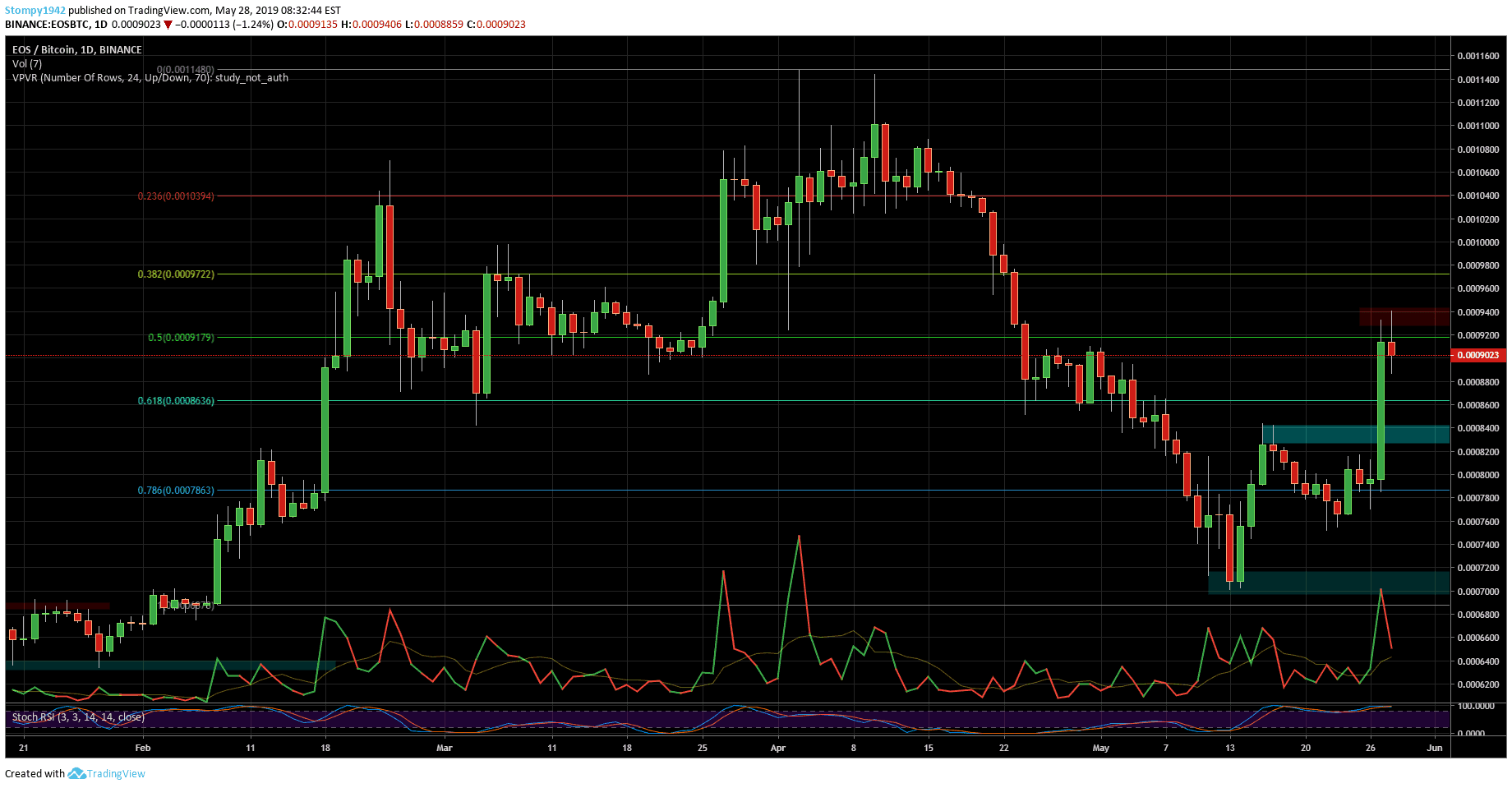 Ripple (XRP)
Against the USD, as mentioned in the previous update, we noted that a move is starting against the dollar when the 50MA and the 200MA crossing is coming. Support in this range is at around 40 cents. Resistance is at 44 cents and further above at 50 cents.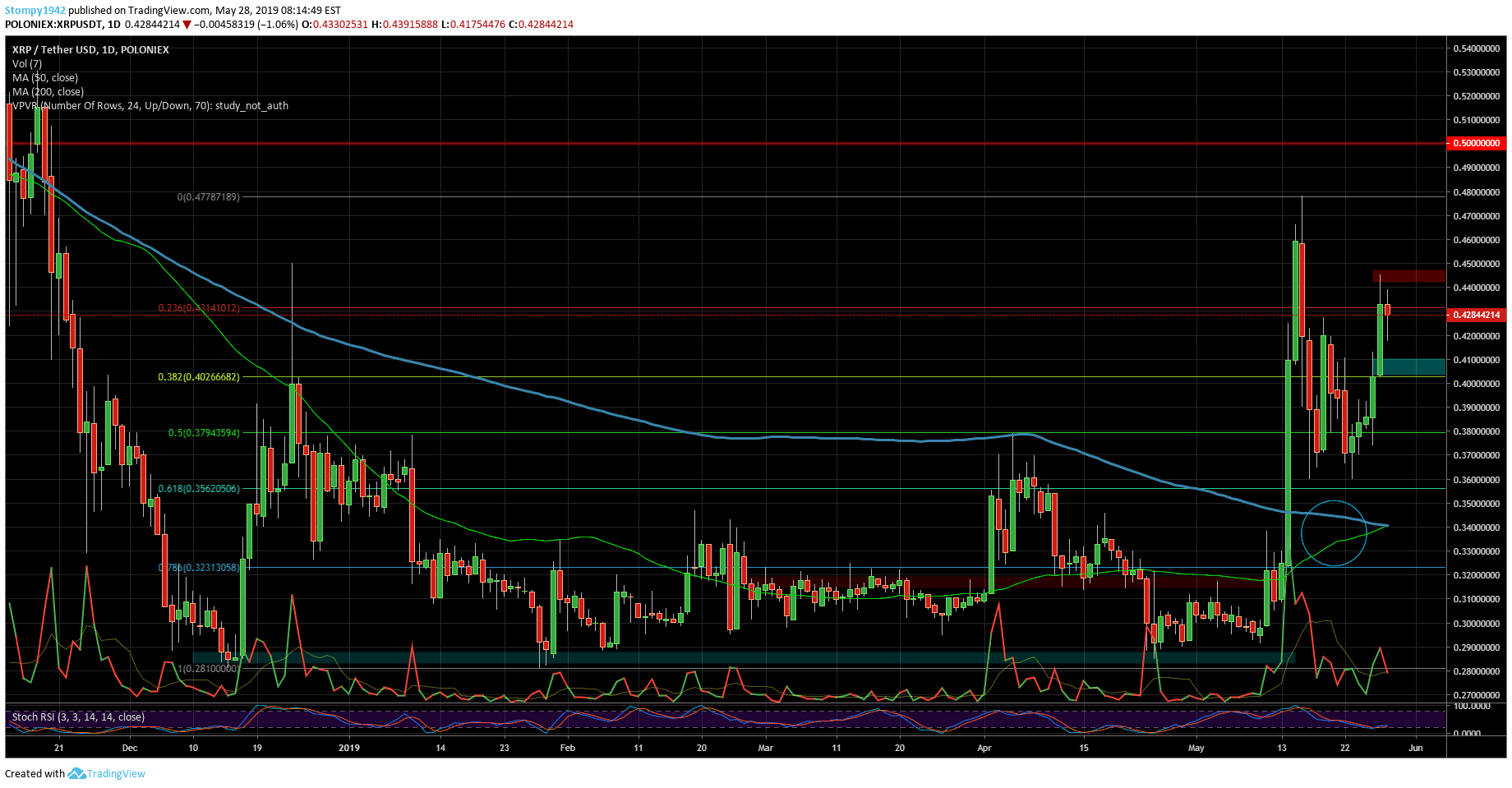 Against Bitcoin, we saw the support this week to hold around 4600SAT. Resistance is at 5000SAT in this range and it is difficult to assess whether the downtrend is over but can be seen in the attempt to stop it.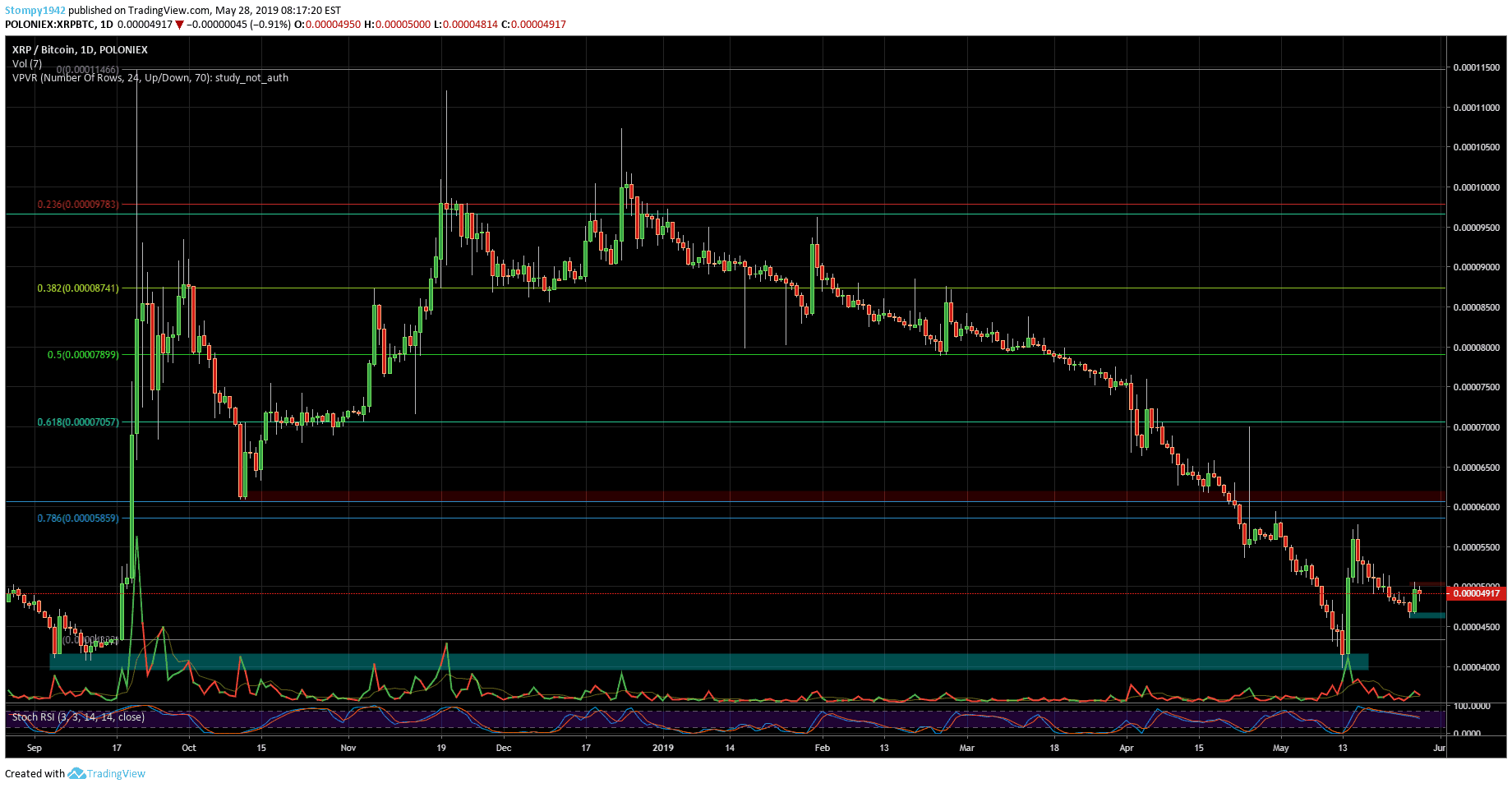 Be the first to know about our price analysis, crypto news and trading tips: Follow us on Telegram or subscribe to our weekly newsletter.
---
CryptoPotato Video Channel
---