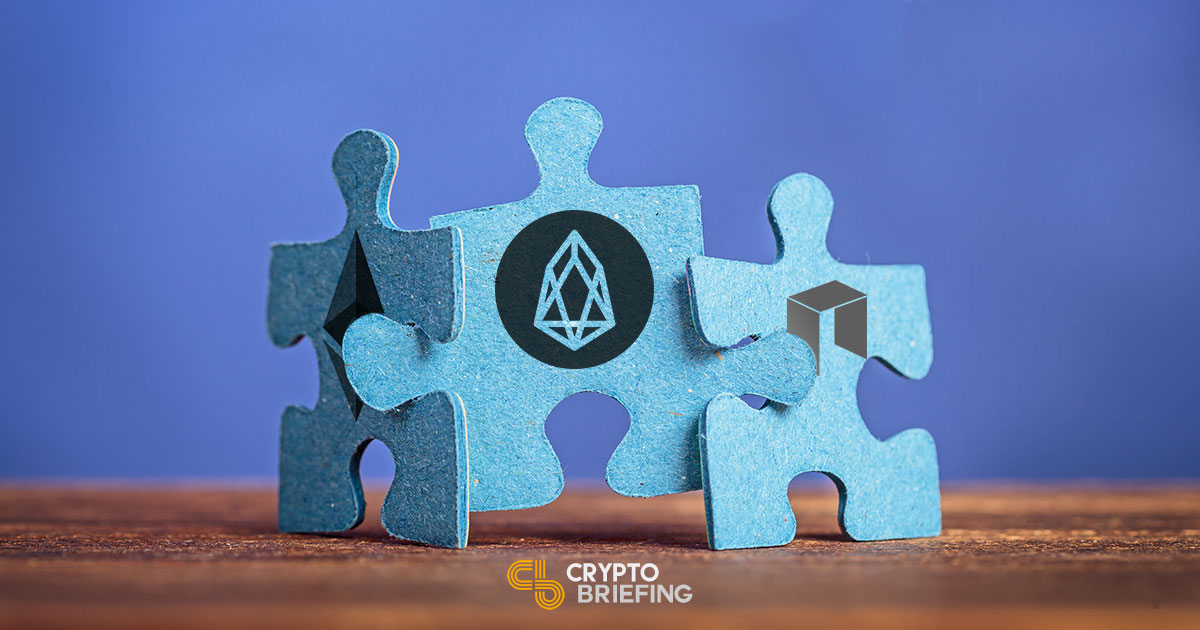 Switcheo
 has just
announced
plans to expand to the
EOS
network.  In collaboration with Obolus, a fintech research and development company, the exchange will build new smart contracts, allowing users to trustlessly exchange tokens with the fifth largest blockchain ecosystem.EOS will be the third blockchain in the Switcheo market, along with
NEO
and
Ethereum
.
Switcheo co-founder Jack Yeu says that the project seeks to ensure that users have full control over their funds at all times. Partnering with Obolus and leveraging its on-chain matching engine feature will bolster its security by removing third parties, according to the announcement.
Yeu continued:
"Switcheo's vision has always been to provide an easy-to-use trading experience without compromising on security, where users can be confident that all funds are always within their control.By leveraging an efficient on-chain matching engine designed by Obolus, the exchange allows users to trade in a fully trustless, fair and transparent manner."
Jack Yeu, Switcheo co-founder
Users not yet familiar with the EOS ecosystem can also simply log in through their Switcheo account and trade on all chains without delegating separate software and wallets for each asset. The new DEX will also incorporate a proprietary staking mechanism, meaning users will not need to stake their own tokens to pay transaction fees.
"This technology is unique," the partners announced, "compared to other EOS DEXs which typically use less secure key delegation technologies."
Obolus is a research company staffed with PhD computer scientists and physicists who met while working for SBI Holdings, and currently runs the company's trading desk algorithms. At present, Obolus technology is bridging the EOS, NEO, and Switcheo communities on one platform, allowing value to flow freely across chains.
DISCLOSURE
Authors at Crypto Briefing are invested in cryptocurrencies. The author of this post may be invested in digital assets mentioned here.