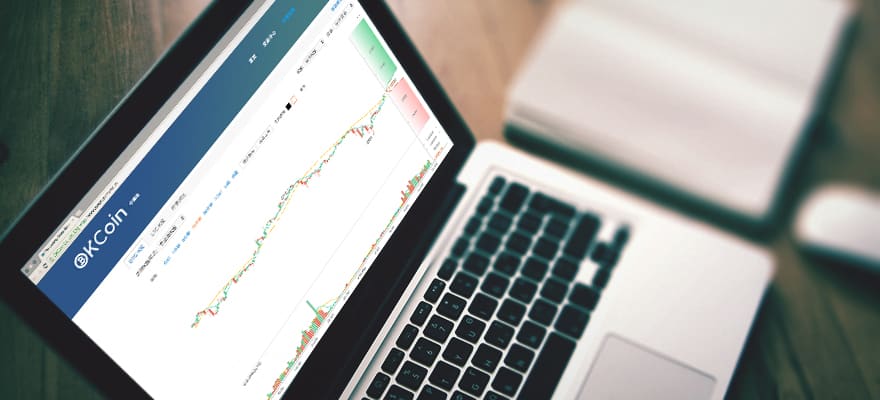 Cryptocurrency 
exchange OKCoin
 said on Monday it will diversify its asset exchange with the addition of EOS, the digital currency that intends to support more efficient operations for decentralized applications than existing platforms such as Ethereum.
The exchange has already started accepting inbound transfers and withdrawals for the new cryptocurrency, while the spot trading on the EOS/USD pair to begin later today at 8:30 PM PST.
Discover Barcelona Trading Conference – A Top Tier Crypto Trading Event
OKCoin announced the move via a blog post on its official Medium channel. The announcement states that it's also opening a prize pool of up to 100,000 EOS for users who deposit EOS from now to April 27.
EOS is one of the largest platforms for building decentralized applications, which recently attracted many companies that were built on Ethereum's protocol.
Suggested articles
Q8 Trade Gains Recognition for 'Most Trusted Trading Platform in MENA'Go to article >>
EOS price doubles in two months
Although EOS platform is still in its infancy stage but has seen considerable adoption by dApp developers and proved to be a worthy opponent to Vitalik Buterin's network.
The latest member of the cryptocurrency family has soared more than 100 percent over the past two months, according to CoinMarketCap, as investors bet on more user adoption.
OKCoin is already accepting US dollar deposits and withdrawals, as well as trading against Bitcoin (BTC), Bitcoin Cash (BCH), Litecoin (LTC), Ethereum (ETH) and Ethereum Classic (ETC), with more trading pairs set to be supported in the future.
OKCoin was one of the three major crypto exchanges in China before authorities' crackdown on the virtual asset industry, including a ban on ICOs in September 2017. Fleeing the hostile business environment, the exchange along with its peers have since shifted their operations overseas.
OKCoin International handled $2.4 million in cryptocurrency trading in the last 24 hours, according to CoinMarketCap. Its crypto-to-crypto entity, OKEx, is ranked the world's second largest cryptocurrency exchange by adjusted trading volume, currently trading around $873 billion over a 24 hour period.