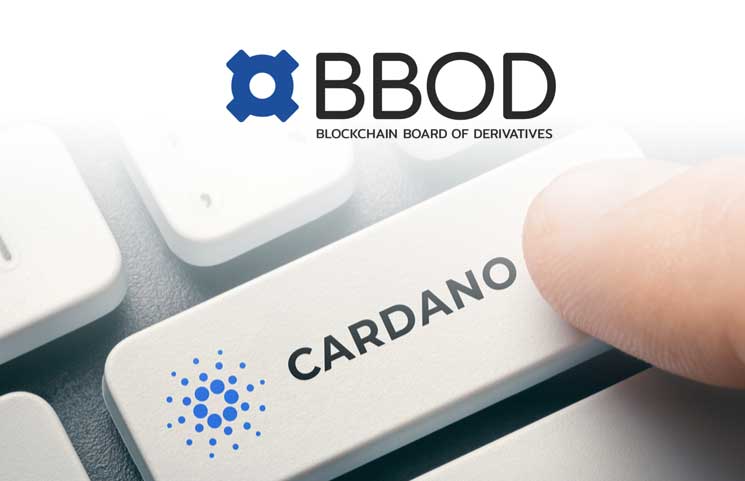 Blockchain Board of Derivatives (BBOD), a cryptocurrency futures trading firm has carried out a comprehensive analysis on the Cardano (ADA) blockchain project and has advised cryptocurrency investors to pump in funds into the EmurgoHK-backed digital asset, as the altcoin represents a viable investment, according to reports on April 5, 2019.
Accumulate Cardano (ADA) Now
BBOD has urged cryptocurrency investors to see the current downturn of the cryptocurrency markets as an opportunity to accumulate enough Cardano (ADA), as the digital asset is a medium risk cryptocurrency with a low price.
Cardano (ADA) is a decentralized distributed ledger technology (DLT) platform that claims to be focused on overcoming the shortcomings of other blockchains via scientific research and philosophy at its very core, declared the BBOD team on its research blog
The Cardano Advantage
Launched in 2017 by a group of academicians, including Charles Hoskinson, one of the founding members of the second largest blockchain network and cryptocurrency, Ethereum (ETH), Cardano (ADA) is designed to solve the problems of scalability, sustainability, and interoperability through its democratic governance model and a double layer architecture.
While blockchain technology has started gaining traction in various sectors of the global economy, scalability remains a massive drawback that different networks are yet to find a way to overcome.
At present the Bitcoin blockchain can only manage to execute a meager 7 transactions per second (TPS), while Ethereum can perform twice as fast, at 15 TPS, these figures a quite insignificant when compared to other centralized payment platforms like Visa, which can effortlessly handle 24k transactions per second.
While some financial technology firms like Ripple claims its platform can execute about 1,500 TPS, achieving such a feat often comes with a price – security is sacrificed.
Per the Cardano team, the network was created after carefully studying the limitations of a vast array of blockchains.
Cardano (ADA) tries to overcome the severe issue of scalability by putting in place a layered structure that divides numerous transactions into separate software stacks, thereby significantly boosting transaction speeds.
Interoperability
Another critical limitation most blockchain projects have is interoperability. For instance, value cannot be transferred from the Bitcoin network to Ethereum. However, Cardano solves this problem by using a sidechain protocol whose job is to facilitate the transfer of value and information between separate chains.
Sustainability
The Cardano project uses a proof-of-stake (PoS) consensus mechanism called Ouroboros to overcome the issue of sustainability.
Risk Factors
Just like in real life where there is always two sides to a coin, Cardano (ADA) also has its risk factors.
Since the platform supports smart contracts which power decentralized applications (dApps), Cardano's significant risk factor at the moment is other robust blockchain projects like TRON (TRX), Ethereum (ETH) EOS and IOST among others.
At press time, the price of Cardano (ADA) is $0.09, with a market cap of 2.36 billion as seen on CoinMarketCap.