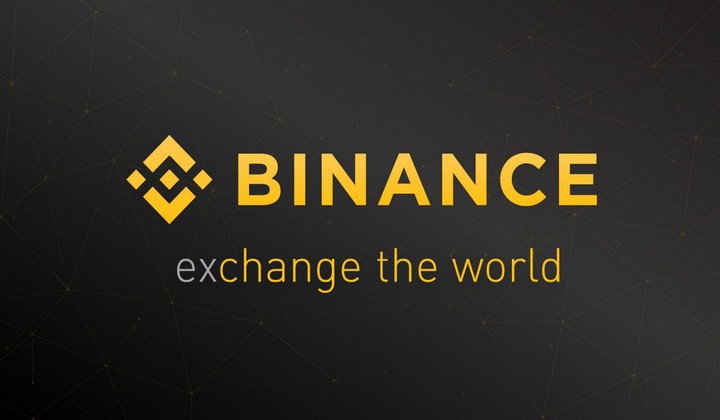 As cryptocurrencies continue to get widespread adoption, one may be tempted to just jump on a cryptocurrency exchange and start trading. This may be disadvantageous considering each cryptocurrency exchange such as Binance, has its own set of rules, fees, supported currencies, among others.
In this review, we look at 7 aspects that may make want to trade on Binance or not.
1. Two versions
From a distance, you may be intimidated by the platform
especially if you have minimal interactions with cryptocurrencies in the past. However,
this should not put you off from checking out what makes the platform so
popular among cryptocurrency traders.
Binance offers basic and
advanced versions which depict the
difference between beginners and experienced cryptocurrency traders. When you
register using the basic option, you will only have basic graphs and charts tied
to your chosen trading pair. On the other hand, the advanced user will be able to access extremely elaborate charts.
When it comes to signing
up, the process is simple. If you are not
a heavy trader, i.e not trading more than 2 bitcoins in under 24 hours, you can
sign up and start trading without verifying your account. Traders moving above
2 bitcoins daily will require personal documents such as government-issued IDs to be uploaded.
2. Countries supported by Binance
This is a little tricky
considering that the exchange does not list any countries. This means that
Binance is not confined by geographical borders; it can be accessed and used
all over the world. However, the exchange has a different
service offering in different countries.
For example, Binance
launched a cryptocurrency exchange in Uganda and Jersey. These two Binance platforms
are unique since they support fiat unlike in other countries where Binance only
facilitate crypto-to-crypto trading.
3. Supported cryptocurrencies on Binance
The exchange offers a
wide range of cryptocurrencies to choose from starting
from top coins such as Bitcoin (BTC), Ethereum (ETH), Litecoin (LTC), Stellar (XLM),
etc. The advantage of supporting more cryptocurrencies and fewer fiat
currencies is that it helps the exchange to operate in more countries and
jurisdiction without stepping on regulators' toes.
4. Trading fees on Binance
The exchange has some of
the fairest fees compared to other reputable virtual currency exchanges such as
Coinbase, Poloniex, among others.
When trading on Binance, expect to be charged 0.01 percent regardless of the volume involved. In a bid to cut off the competition, the exchange reduces the trading fees further by 25 percent when a trader chooses to pay using BNB, the exchange's own coin. Deposits are also free.
5. Customer support
Customer support is a
paramount aspect in the growth of a cryptocurrency exchange. This is because it
acts as a connection between the exchange and their users. Binance understands this and has a responsive customer
support department. While every user contacting customer support needs an
immediate answer to their queries, Binance may take a little longer in responding
to queries. But when they do they do it in entirety.
Binance users' use tickets to file a query and the exchange responds to them using the provided email address. Unfortunately, it lacks a customer support bot to help in emergency responses.
Since you may not get
support within your set time frame, it is advisable to avoid the customer
support for common mistakes like sending coins to the wrong address. This is
one mistake most cryptocurrency traders find themselves doing. It can be
avoided by checking the destination wallet address more than twice.
Additionally, sending a large number
of coins can be stressing. To avoid the stress, send small amounts then verify
if they safely arrive at the recipient's address. Proceed with sending the
entire amount.
For the customer support at Binance to be able to help conclusively make sure you provide all details pertaining to your query.
6. Security
Binance is one of the
most trusted cryptocurrency exchange in terms of safeguarding customer assets. The
exchange has never suffered a hack since its creation. This does not mean
hackers have never tried to breach Binance's
security.
For example, at the end of
March 2018, the exchange halted all trading act ivies after its internal 'hacker
detection' tools sensed an intrusion attempt. The hacking attempt was
facilitated by people who were duped into login in from a website meant to
collect their data. Thwarting the hacking attempt added an extra tick as to why
traders should start or continue using the exchange.
7. Binance DEX
The exchange has sought to move away from a centralized exchange by launching a decentralized virtual currency exchange. The decentralized exchanged (DEX) has the exchange's token, BNB, has the base currency. A decentralized exchange will offer higher security levels and privacy.
Conclusion
The above points should help you in deciding whether you would start or continue using Binance. But with the above outlook, Binance is the best exchange to trade on. The viability of the Binance as the exchange of choice is backed by low trading fees, security, and international availability.
You may also be interested in: