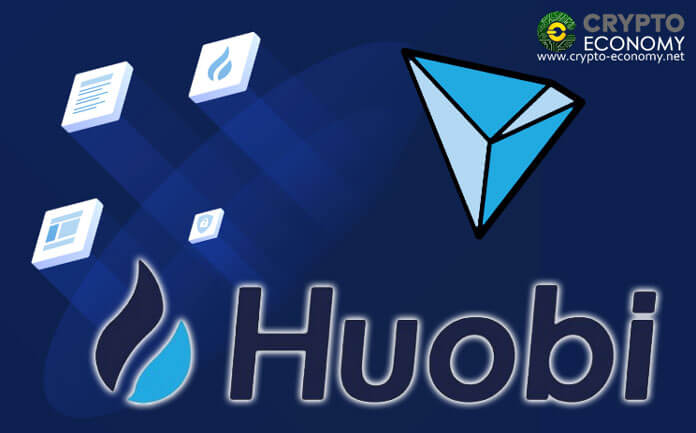 Through an announcement on its website followed by another one on its Twitter account, Huobi has just announced three stable coins that are now available on its platform. The three forms of stable coins supported by Huobi are USDT-TRC20 (USDT-TRON), USDT-ERC20, and USDT-Omni.
Apart from informing the public about the above supported stable coins, Huobi global went ahead and said it would be issuing airdrops to USDT-TRON holders in conjunction with TRON soon.
Besides Huobi Global, Okex platform also announced it's supporting the three above USD Tether stable coins to enable it to match the demand coming from its users. Similarly, Okex will also participate in the issuance of airdrops together with Tron platform. Although the stable coins aren't live on both platforms, both platforms have set the 30th of April 2019 as the launch day for the coins.
Annual Percentage Return (APR) Set At 20%
Besides just making the coins available to traders, early adopters of USDT-TRON have something to smile about since there will be incentives in store for them. With the platform pegging 20% of its total coins for rewards, USDT-TRON holders will have an opportunity to own part of the $20 million pie up for grabs in the form of incentives.
Although the Annual Percentage Return (APR) will reduce with time, the program will run for 100 days after its launched giving USDT-TRON holders enough time to be part of the Tron community. While announcing the issuance of the 20% APR to the public, Justin Sun through a tweet urged users to convert their coins to USDT-TRON from USDT-OMNI so as not to miss out on the 100 days incentive program.
With the stable coins going live on major exchanges in the next few days coupled with the 100-day incentive program, Tron platform will be put to test with the vast number of requests for transactions from its users. However, with Tron's recent development, the platform is capable of handling all the transactions without a hassle. Apart from traders leveraging the vibrant Tron platform to their advantage, the exchanges, on the other hand, will take advantage of the cheaper transaction rate on Tron platform to make some profits.