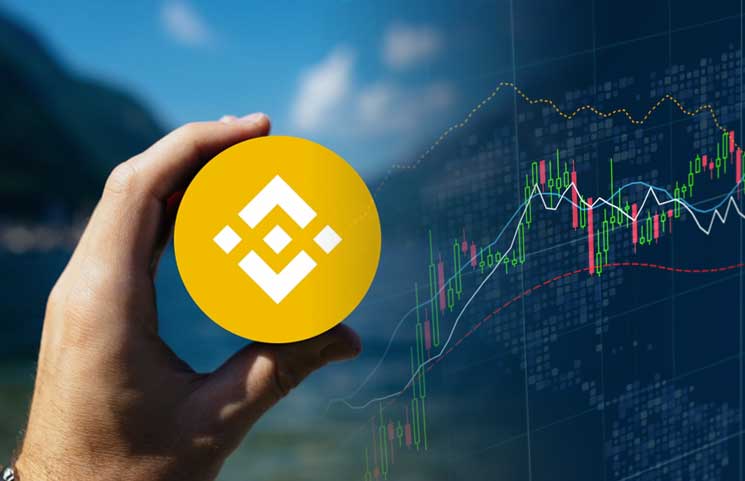 Binance Coin (BNB), the digital asset created to be used on the Binance ecosystem and crypto exchange, has been in a bullish trend during the last few months. The virtual currency has been growing since November when it dropped with all the crypto market after the Bitcoin Cash (BCH) contentious hard fork. Analysts are now wondering how far this digital asset can grow in the future.
Binance Coin Keeps Its Growing Path
The Binance exchange has a revenue modal that depends on the trading fees that the exchange has. The maximum fee is currently 0.1% and there are discounts related to the volume move by each of the traders. In order to receive the discount, users should have BNB coins in their wallets. This will allow them to pay for fees.
The BNB token was launched by Binance on July 14, with a total pre-mine of 200 million BNB. The intention is to purchase 50% of the total supply (100 million BNB) and burn it. In this way, the total supply will be reduced to 100 million tokens. The buybacks scheduled by Binance take place each quarter and they are performed with 20% of the firm's profits during that period of time.
Although the main intention behind the coin is to use it in the Binance platform, there are many other things that can be done with this digital asset. Indeed, users can pay for flights, hotels, or even coffee with it. Moreover, the BNB token can also be used as collateral for loans.
2019 has already been a very positive year for Binance Coin. Nonetheless, the positive news could keep arriving in the future. The crypto exchange will be launching a blockchain network called Binance Chain that will also include a decentralized exchange called Binance DEX. The blockchain will use a dPoS consensus algorithm and there will be 11 nodes running the decentralized network.
The Binance Coin will move from the Ethereum (ETH) network to its own blockchain once the DEX is launched during 2019. Users will be able to use the BNB coin in order to pay fees in this new exchange and get discounts on each trade.
Although most of the altcoins are correlated with Bitcoin, Binance Coin has been performing independently from the price of the most popular digital asset. While Bitcoin remained stable, Binance Coin increased its value several times in the last few months. However, if Bitcoin starts growing again in the near future, BNB will clearly follow this trend and register a larger growth.
At the time of writing this article, BNC is the 7th largest digital asset in the market. Is even larger than Tether (USDT), Stellar Lumens (XLM), Cardano (ADA), Tron (TRX) or the recently forked Bitcoin SV (BSV), backed by Calvin Ayre and Craig Wright. BNB has a market capitalization of $2.15 billion and each coin can be purchased for $15.22.
Today's Bitcoin (BTC) Price Prediction: Latest Ethereum (ETH), Ripple (XRP) and BCH Analysis