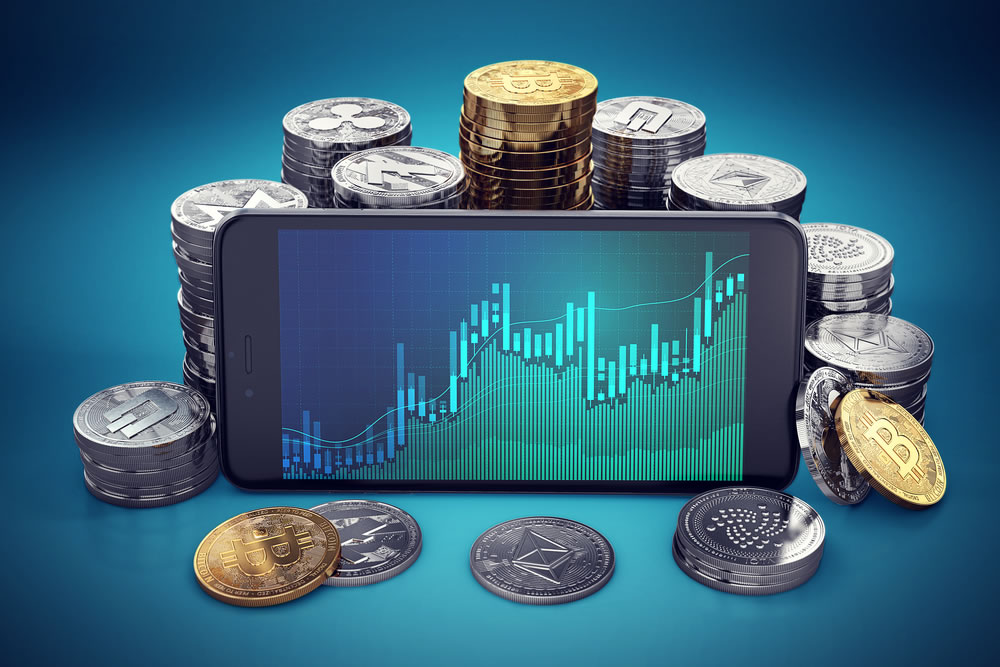 Crypto market volume reaches yearly high; Tezos pumping, Ethereum, Cardano and NEO moving up.
Levels are holding on crypto markets as we start the weekend. There has been no major sell offs and total market capitalization remains above $140 billion, bouncing off a new weekly high a couple of hours ago.
Bitcoin hit a monthly high of $4,120 a few hours ago before sharply pulling back. Daily volume is at a three month high of over $11 billion and there is hope that resistance may be broken this time around. At the time of writing BTC was trading at $4,100 which is marginally higher that the same time yesterday. UTXO levels reaching a new high indicates that there has been a lot of Bitcoin accumulation going on in recent months.
Ethereum has gained a little traction and broken above $140 with a 5% rise on the day. ETH made a monthly high of $145 a few hours ago before pulling back a little but is still at its highest level for a week. XRP has also had a little surge to $0.316 but the market cap gap has increased to $2 billion again.
The top ten is all green at the time of writing as altcoins reach monthly highs during today's Asian trading session. Binance Coin is the only one in the red with a 1.5% loss on the day but the rest are making good gains at the moment. Cardano has continued its momentum from yesterday adding another 3% today pulling away from Tron which continues to fall back.
The top twenty is currently being dominated by Tezos which continues to pump with a further 15% added today taking price to $0.90. Coinbase Custody offering staking support for XTZ appears to have driven the pump;
Coinbase Custody offers staking support for our first asset, $XTZ from @tezos: https://t.co/hLWYnNbas6 pic.twitter.com/FEg92KKLog

— Coinbase Custody (@CoinbaseCustody) March 29, 2019
NEO is also having a good day as it reaches $10 again and the rest are up a couple of percent at the time of writing.
FOMO: Maximine Coin Reaches Top 30
Today's big pump goes to MXM which has jumped 21% to $0.14. The spike has pushed the Chinese crypto mining based coin into the top thirty as volume surges to $30 million. A couple of minor exchange listings may have driven the momentum as this altcoin tops the top one hundred at the moment.
KuCoin Shares is also doing well right now with a surge of 18% on the day and Tezos is in third place. Yesterday's pump is predictably dumping today as Repo sheds almost 20%. Also getting beat up is Digibyte with a 9% slide.
An ominous looking spike on the market cap charts may have obscured today's price readings but generally markets have gained over the past 24 hours. Total cap is currently at $145 billion, up 2% from the same time yesterday according to CMC. Daily volume is pushing towards a yearly high as it approaches $40 billion and markets are looking in reasonable shape for a change with a clear up trend for the past two months.
Market Wrap is a section that takes a daily look at the top cryptocurrencies during the current trading session and analyses the best-performing ones, looking for trends and possible fundamentals.
http://platform.twitter.com/widgets.js