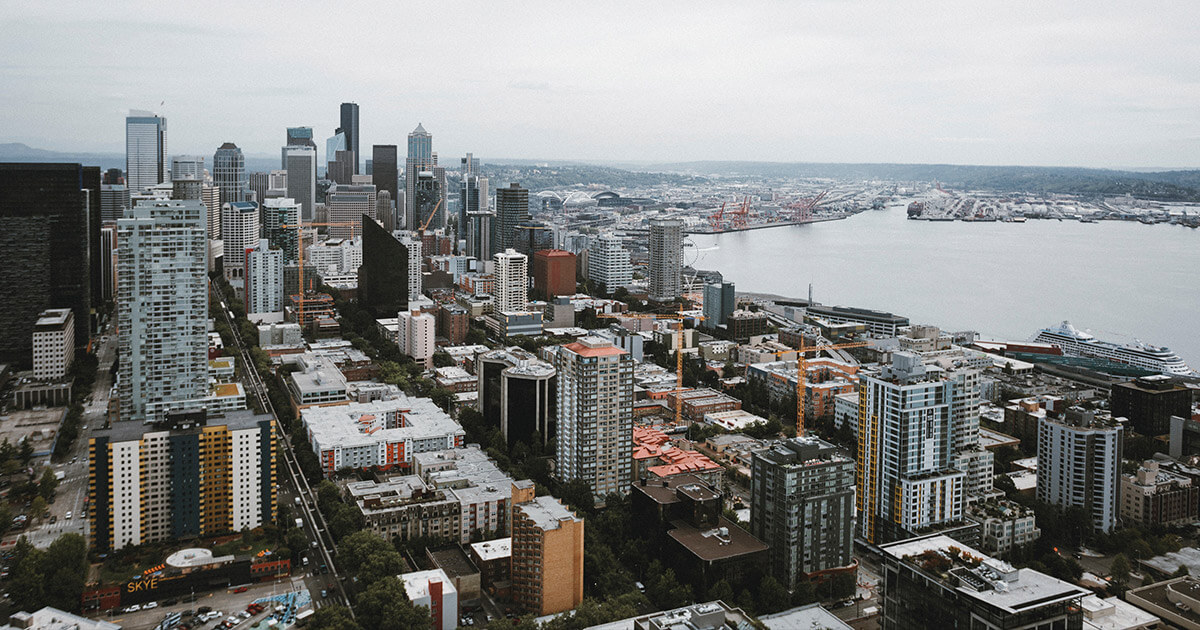 TF Blockchain 3
, one of the most highly anticipated events in Seattle, is scheduled to take place on Mar. 28th on top of the tallest building in Washington, the Columbia Tower. With a line up of some of the biggest names in the industry, the event will provide insight into the often bewildering crypto sphere.
Seattle: Burgeoning Blockchain Hub
Seattle—one of the major tech hubs in the United States, with a strong presence from companies such as Amazon, Microsoft, and Facebook—who all happen to be working on blockchain in one way or another—has continued to grow as an international destination for blockchain innovation.
Some major moves from the Seattle ecosystem include NEO moving a substantial part of its development operations to Seattle; Coinme partnering with Coinstar to offer Bitcoin at thousands of kiosks across the United States; Stably, a local stablecoin project, recently raised $1.2 million to develop its stablecoin, StableUSD.
Blockchain Leaders Convene at TF3
TF3 (TF Blockchain) is the third iteration of the acclaimed conference with speakers including Anthony Pompliano, founder of Morgan Creek Digital and the host of Off The Chain Podcast, Unikrn (UKG) founder Rahul Sood, Bittrex chief security office Kiran Raj, Trust Wallet founder Victor Radchenko, and dozens of other blockchain founders and tech-industry executives.
Unlike some other conferences, TF3 aims to provide a more "intimate" networking experience for attendees. The event is intentionally capped at 200 participants to maintain a conducive networking environment and features four dedicated networking sessions.
Must See Panels from Industry Thought-Leaders
The format of the event is a series of three to four person panels, with high-caliber speakers matched with other leaders in the industry for insightful and balanced discussions. Topics range from stablecoins to crypto mining, token sales to data security, and a variety of other industry-specific panels.
Some of the must-see panels include a live recording of the Off the Chain Podcast, with Anthony Pompliano interviewing Viktor Radchenko of Trust Wallet, a discussion about mass adoption around Bitcoin between CEO Jim Gaherity and Coinme CEO Neil Bergquist, and a fireside chat between the CEO of Unikrn and Bittrex Chief Security Officer (and creator of Microsoft Ventures) Kiran Raj.
Who Should Attend?
According to TF Blockchain founder Jonathan Gagliardoni Blanco:
"I am very thankful to have the support of the community for our 3rd TF Blockchain conference in under a year. It is a testament to the quality of blockchain projects in the region and to Seattle being a blockchain hub in its ability to attract renowned speakers from out of town. TF Blockchain will continue to be the connector of business and technology executives with blockchain innovators."
According to TF Blockchain Founder, Jonathan Gagliardoni Blanco, TF Blockchain is for blockchain innovators as well as the broader business and technology community which is looking to understand blockchain and grow their network, as well as those who are just "blockchain curious."
That said, for those unable to travel to Seattle there will be some recordings available for viewing after the event.
For those interested in connecting with some of the most influential blockchain-entrepreneurs in the US, building connections in the Seattle region, growing their network, or are just interested in learning about blockchain from experts, then TF3 may be worth the stop in Seattle.
Register for TF Blockchain here and use discount code CRYPTOSLATE to save $50.
Did you like this article? Join us.
Get blockchain news and crypto insights.
http://platform.twitter.com/widgets.js