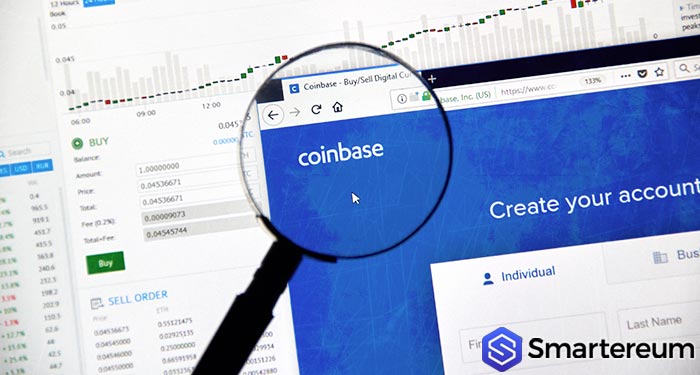 Coinbase is one of the largest cryptocurrency exchanges, and it was at the right place at the right time when the value of Bitcoin surged in 2017. But the bitcoin startup had no intention of taking the gains of its digital currency for granted.
With a total traded assets of $150 billion across over 20,000,000 customers, and a reported revenue of $1 billion in 2017, the firm is reinvesting money into a master plan to remain ahead in a much larger digital currency economy.
The Ranking of Coinbase
While Coinbase is well-known as the leading digital currency exchange platform in the US, the firm – which found itself at the number ten position on the CNBC Disruptor 50 list of 2018 – does not think of itself that way.
In April, the San Francisco-based startup acquired Earn.com for $100 million, which allows users receive and send cryptocurrencies for completing micro tasks and replying mass-market emails. As part of the acquisition, the firm will bring on the CEO and founder of Earn as its chief technology officer. Earn was originally backed by the Winklevoss brothers and Andreessen Horowitz.
The Competition Is Coming for Coinbase
The moves into other businesses and venture capital could be a great way of creating a moat about the firm as other firms are moving into the digital currency trading space. Square, run by the CEO of Twitter – Jack Dorsey, is a potential rival. It started trading digital currency on its Square Cash application in January, and it could eat into the exchange business of Coinbase.
An analyst at Nomura Instinet – Dan Dolev, estimated the average trading fees of Coinbase were about 1.8% in 2017. He said that alone could chase users off to other cheaper trading platforms. He said the market will become very competitive for Coinbase very soon, as more players are venturing into the market with faster and cheaper transactions.
Legal Disclaimer: The content of this website (smartereum.com) is intended to convey general information only. This website does not provide legal, investment, tax, etc advice. You should not treat any information on smartereum.com as a call to make any particular decision regarding cryptocurrency usage, legal matters, investments, taxes, cryptocurrency mining, exchange usage, wallet usage, initial coin offerings (ICO), etc. We strongly suggest seeking advice from your own financial, investment, tax, or legal adviser. Neither smartereum.com nor its parent companies accept responsibility for any loss, damage, or inconvenience caused as a result of reliance on information published on, or linked to, from smartereum.com.
Related